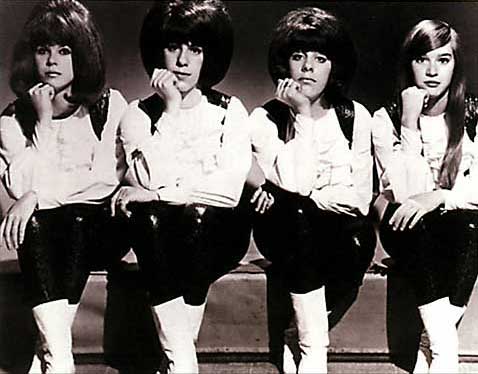 The Shangri-Las: Still waiting for their induction...

The Rock Hall is set to vote on the next round of inductions and it's a very mixed bag, (the notes in parenthesis are my personal preferences):

Madonna (yes, she is that influential even if she is not "rock' per se)
The Beastie Boys (yes but not before Run-D.M.C. )
John Mellencamp (no, a handful of good songs should not make for a Hall of Famer)
Leonard Cohen (yes, one of the great American songwriters)
Afrika Bambaataa (yes, a rap and electro pioneer)
Chic (yes, one of the greatest and most influential disco acts)
the Ventures (no, too tied to the surf genre)
Donna Summer (no, not without Giorgio Moroder)
Dave Clark Five (no, second string British invasioneers)


Five of these lucky acts will be inducted March 10, 2008, at New York's Waldorf Astoria Hotel. Who could be here in their stead? The Replacements, Black Flag, Television, Cheap Trick, The Shangri-Las, The Chi-Lites, Joy Division, Jontahan Richman and countless deserving others...