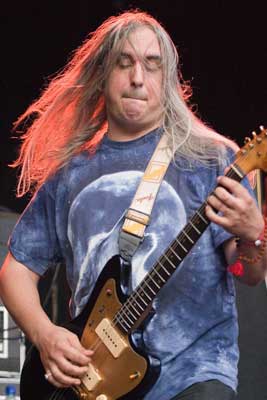 Dinosaur Jr.'s J. Mascis: Guesting on Manilow's Greatest Songs of the Eighties?

Clearly the favorite is Barry Manilow's continuing attempt to schlock his way through the decades, this time The Greatest Songs of The Seventies, and no, Televisoin's "Marquee Moon" is not on the playlist. Manilow, who had most of his big hits in that era, thoughtfully includes a few of them amongst these "greatest" in acoustic-styled unplugged arrangements. "These covers retain the integrity and emotion of the originals.." he tells Billboard. Oh goody.

Seriously though, Thurston Moore, aka Sonic Youth head lanky guy and husband to Kim Gordon, issues a solo album follow-up to his mid-90's solo debut. He expands on the more song oriented palette that Sonic Youth explored on their most recent album, only in acoustic-styled unplugged arrangements. J. Mascis guests, as does Youth drummer Steve Shelley.

Emmylou Harris is anthologized with a four-CD box that covers every phase of her impressive alt-country career.

Rogue Wave say goodbye to Sub Pop and hello to Jack Johnson's label with Asleep at Heaven's Gate. In all fairness it is a pretty long movie.

Broken Social Scene Presents Kevin Drew Spirit If... is a clever way of allowing people to connect Drew with the loose Canadian collective band he leads on this first semi-solo outing. This does not consist primarily of acoustic-styled unplugged arrangements but J. Mascis does guest.