Report by Noah Mallin

Mercedes-Benz Head of Design Peter Pfeiffer will retire this year, after having been head of design since 1978. During that time he has overseen a huge expansion in Mercedes model line-up, from the tiny A-Class on the small end to the sport utilities, crossovers, and minivans on the larger scale. Through it all he has done an admirable job of overseeing the Mercedes design heritage while still staying in step with design trends.

Here are some of the best designs that were launched on his watch:



The lovely pillarless W126 S-Class Coupe from 1981




The 1983 190, which successfully took the brand downmarket for the first time




The 1989 SL which replaced the now classic previous model which had been in production for nearly two decades




In 1997 the A-Class took Mercedes down into an even-lower market rung. The executive class small car opened the door to the new Mini in the following decade and incorporated novel approaches to interior and mechanical packaging for space and safety.



The 1998 CLK Coupe and Convertible were the best-looking Mercedes' of the 90s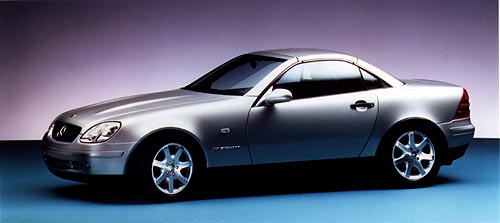 The pert and pretty 1997 SLK had an amazing folding hardtop
The swoopy 2005 CLS kicked off the 4-door Coupe trend
Among the notable concepts are these:
The oddly upright 1981 NAFA microcar
The bulbous f100 from 1991 which accurately predicted the 90s trend towards tw0-box designs such as minivans and crossover/suvs
The amazing f300 concept from 1997 --a three-wheeled vehicles that leaned into turns like a motorcycle
The striking F400 Carving from 2002 applied the leaning concept to 4-wheels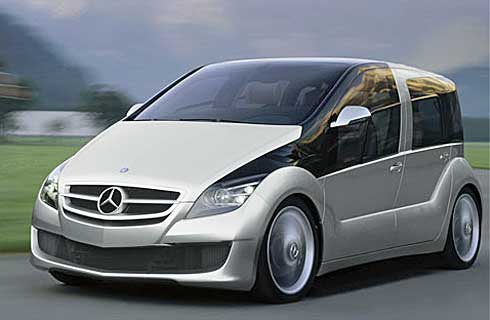 The F600 Hygenious wrapped a fuel cell in a radical glassy body