Letterman shows off his "missing hiker" look...

David Letterman's Worldwide Pants company is the only production house to have struck a deal with the striking Writers Guild, so last night Letterman (along with Worldwide Pants employee Craig Ferguson) were back on the air with writing staff intact. Hillary Clinton provided a cold opening that suggests that as an actress she makes a great politician -- but it was a nice surprise. Much funnier were the dancing striking girls, or as Dave called them "...the Eugene V. Debs." A quick glance at Leno filling dead air with an interview of amiable zealot Mike Huckabee confirmed that Dave did the right thing. A Top Ten list read by actual striking writers (including Saturday Night Live legend Alan Zweibel and famous hyphenate Nora Ephron) cinched Letterman's status as the class act of late night television -- a far cry from 1988's strike when he was among the first to go back on the air sans writers. Owning your own show makes a difference. Here's last night's opening: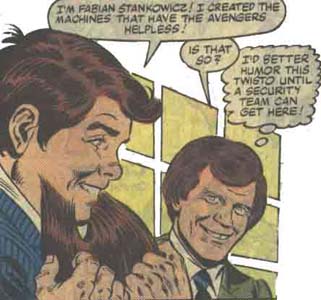 Letterman in an earlier weirdo-beardo moment...