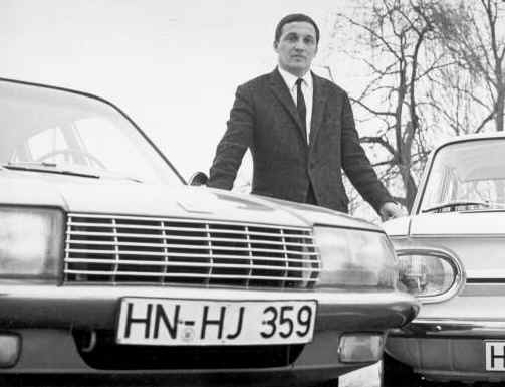 By Noah Mallin

Former Head BMW designer and VW/Audi designer Claus Luthe has died at age 75. His single most classic design is the NSU Ro80 from 1967, a radical rotary-engined aerodynamic sedan that became a touchstone for many automotive designs of the 1980s and 90s including much of the Ford lineup and Audi's 100/5000.


The Ro80

Sadly the pioneering rotary engine was one of many quality sore spots that led to the Ro80's failure in the market, and NSU's takeover by Volkswagen. Volkswagen quickly made use of Luthe's talents on a variety of models across both their VW and Audi range including the first generation Volkswagen Polo and Audi 50.

Perhaps his best car of the period was the Audi 100, a lithe second generation version of their top of the range sedan. Sold in the U.S, as the 5000 it would eventually be supplanted by a car that ironically advanced most of the initial design innovations of his Ro80.


The Audi 100

In 1976 he jumped ship to BMW where he oversaw a crisply tailored evolutionary approach that coincided with the remarkable rise in world stature for the Bavarian firm which had long struggled in the shadow of Mercedes and Volkswagen.

Under his leadership, the BMW design team codified the "same sausage, different length" philosophy in which standard cues were applied to different platform sizes. His first major BMW was the 1981 E28 platform 5-series. The conservatively bluff design seems to be the antithesis of the groundbreaking Ro80 but it's distinctive elegance and menacing aspect when tricked out as the top of the range M5 made it a hit.


The BMW 5 Series

His third generation 5-series added some modern aerodynamic cues that would be fully developed into the stunning 1991 3-series re-do. By the time that model hit the market though Luthe had resigned from BMW after having been convicted in the killing of his son during an argument over the son's drug use. He continued as a consultant throughout the next decade with BMW however.


The 1991 BMW 3 Series