In the first part of our series the Best Movies of 1978, we got real heavy man with a bunch of 'Nam and Women's Lib flicks. There's some strong stuff here too but there's also fun to be had-- it was the 70s after all.



6) National Lampoon's Animal House
Just as there was a desire to look back at the recently concluded war in Vietnam in 1978 there was a desire to go back even further - in the case the early 1960s and the wildest frat on campus. The campus comedy is so debased these days that it's hard to believe the story of the outcast frat house versus the preps and the school administration could be fresh and new. Setting a new standard for "vulgarity," this was the Something About Mary of the late 70s but don't discount the winning performances by John Belushi,Tim Matheson and Peter Riegert and all-too-briefly, Karen Allen. Toga! Toga!



7) Grease
Grease was another 70s nostalgia trip, this time to high school in the late 50s. By 1978 musicals were staggering around looking for oxygen but this adaptation of a successful stage play was a big hit. Vinnie Vega...er..John Travolta that is, shows us where he got those sweet Batusi moves from and Olivia Newton-John is winning goody-two shoes. The supporting cast is where a great deal of the action is with Stockard Channing terrific as bad girl Rizzo and future Celebrity Rehab star Jeff Conaway as Kenickie. There's also the score which marries 50s style songs (inclluding the surprisingly bawdy "Greased Lighting") to 70s disco moves and production. You're the one that I want indeed.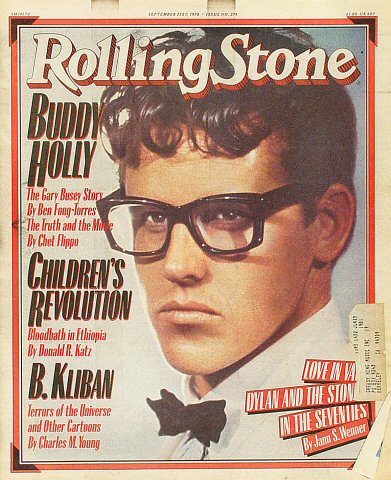 8) The Buddy Holly Story
Like Grease, this one is set in the late 50s and features a future screwed up celebriality TV mainstay - in this case Gary Busey. Unlike Grease it's a true story and isn't a musical though it features copious thrilling performances of Holly's hits. It's hard to know these days just what Busey is famous for other than being a nutjob but this film got him a well-deserved Academy Award nom for his incredible acting as Holly - a man who he normally resembles not at all. Busey even went one step further and does all the singing as well. This is one of the great rock bio pics of all time, telling the story of one of the greatest pioneers of the music.


9) Straight Time
Busey also showed up in Ulu Grosbard's underatted gem Straight Time, playing simpleminded best bud to paroled con Dustin Hoffman in this quirky study of how darn hard it is to go straight. Hoffman gives one of his best performances as theif Max Dembo, who wants badly to assimilate into the ideal American dream only the penal system doesn't seem to want him to. M. Emmet Walsh does his creepy bit as an overbearing parole officer, Harry Dean Stanton is at his iconic, laconic best as one of Hoffman's old buddies and young Teresa Russell is breathtaking as a woman who loves Hoffman but begins to discover what price she might pay for that.




10) Days of Heaven
This film, following his 1973 debut Badlands, established Terence Malick as one of the foremost portrayers of land and sky in cinema. His lush long shots almost threaten to swamp his actors and his storytelling but that is part of what makes them watchable. Richard Gere, Brooke Adams, and playwright Sam Shephard register mostly as visual elements in the glowing cinematography of Nester Almendros and Haskell Wexler and yet it's impossible to look away. This would be Malick's last film until 1998's The Thin Red Line. I can only imagine how long it must have taken to shoot a film that looks as if it took place in the "golden hour" between day and dusk.

See the Best Movies of 1978 Part One here.