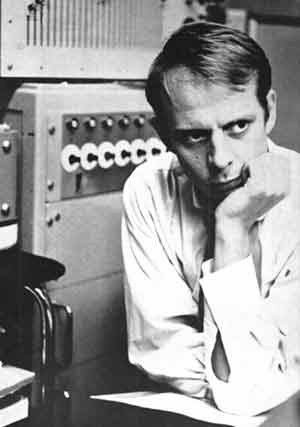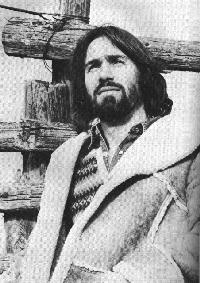 Stockhausen and Fogelberg -- Jammin' in that great big band in the sky...

Two major names in music died over the last week, electronic music pioneer Karlheinz Stockhausen and soft rock king Dan Fogelberg.

Stockhausen has had a profound influence on the outer edges of rock and even pop music starting with his seminal works of the 1950s -- "Revolution 9" on The Beatles White Album (aka the track everyone leaves off their personal one disc version of the White Album mixtape) was an homage to his tape loop based compositions, Eno and Robert Fripp were influenced by him as were Sonic Youth and Frank Zappa, and Irmin Schmidt and Holger Czukay of Can studied directly with him. The beats and loops and samples of folks like Timbaland and The Neptunes are descendants of his work. Stockhausen died of heart failure. Stockhausen gained notoriety following the terrorist attacks of September 11th, when his remarks were thought to have condoned the attack though the quote in full seems to refute this reading:

"Well, what happened there is, of course — now all of you must adjust your brains — the biggest work of art there has ever been. The fact that spirits achieve with one act something which we in music could never dream of, that people practise ten years madly, fanatically for a concert. And then die. And that is the greatest work of art that exists for the whole Cosmos. Just imagine what happened there. There are people who are so concentrated on this single performance, and then five thousand people are driven to Resurrection. In one moment. I couldn't achieve that. Compared to that, we are nothing, as composers. [...] It is a crime, you know of course, because the people did not agree to it. They did not come to the "concert". That is obvious. And nobody had told them: "You could be killed in the process."

Fogelberg wrote songs of such gentleness and unassuming nature that they made James Taylor sound like Motorhead. Discovered by super manager Irv Azoff (along with The Eagles and REO Speedwagon) and produced initially by Joe Walsh, Fogelberg had several big hits in the mid-seventies peaking with "Longer" in 1979. He began to record in the bluegrass mode as the 80s dragged into the 90s and the hits dried up. his influence was narrow but deep -- felt more in softer contempo country and in such confessional balladeers as James Blunt. He died of prostate cancer. His comments on September 11th are unknown.

Here's Stockhausen on Top of The Pops. Just kidding. This is his "Helicopter String Quartet":


And here is Dan Fogelberg's "Same Auld Lang Syne" with a touching karaoke-like Christmas season accompanying video.